EAT DEFEAT | Leeds, UK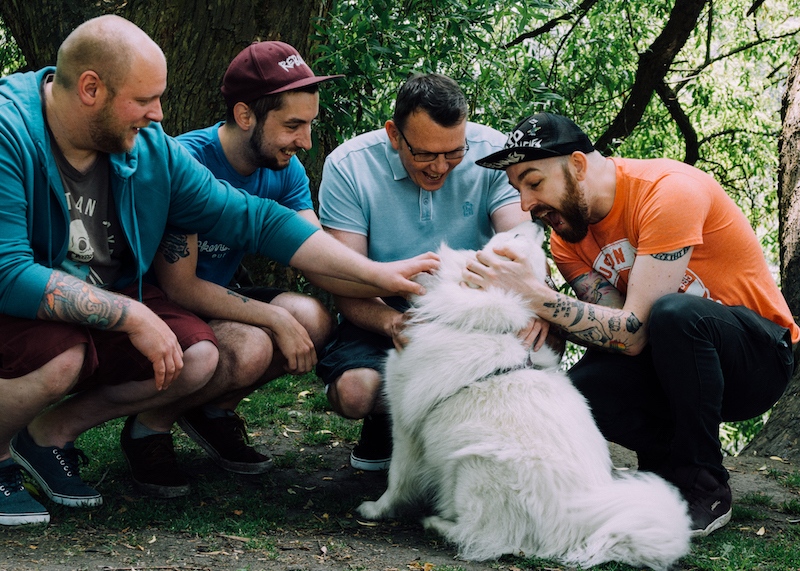 Bucking the current trend of pop punk becoming an overly sentimental and downbeat state of affairs, Eat Defeat aren't afraid to promote an optimistic attitude and have fun with their music even whilst dealing with serious subject matters. The band's upbeat and positive messages are especially prevalent in their colourful and energetic live shows, with a reputation for mass singalongs and literal crowd surfing. On a surfboard. They perfectly blend old school influences with new to produce something more than the sum of these separate parts, a nostalgic yet wholly relevant brand of uplifting pop punk.
Since 2010 the band has travelled all across the UK and mainland Europe multiple times, shared stages with bands like Anti-Flag, Reel Big Fish, Mad Caddies, Teenage Bottlerocket, The Ataris, Joyce Manor and Jeff Rosenstock as well as touring the UK with Rehasher (ft. Roger from Less Than Jake) and PKEW PKEW PKEW. The band fulfilled a lifetime goal by completing a headline tour of Japan in 2017, and were also chosen as one of Fireball's 'Hottest Bands' in 2017. The band is also fully endorsed by Ibanez guitars.
They have released 2 albums and 2 EP's so far, however the turning point came with 2016's 'Time & Tide' EP (Umlaut Records) and was further strengthened by 2018's 'I Think We'll Be Ok' (Bearded Punk Records). The band has recorded a new 5 track EP for release in 2020, and is scheduled to tour the east coast of America culminating with a performance at The FEST in Gainesville.
[bandcamp width=100% height=120 album=3219579831 size=large bgcol=ffffff linkcol=0687f5 tracklist=false artwork=small]
UPCOMING SHOWS
No shows booked at the moment.