THE PENSKE FILE | Ontario, CAN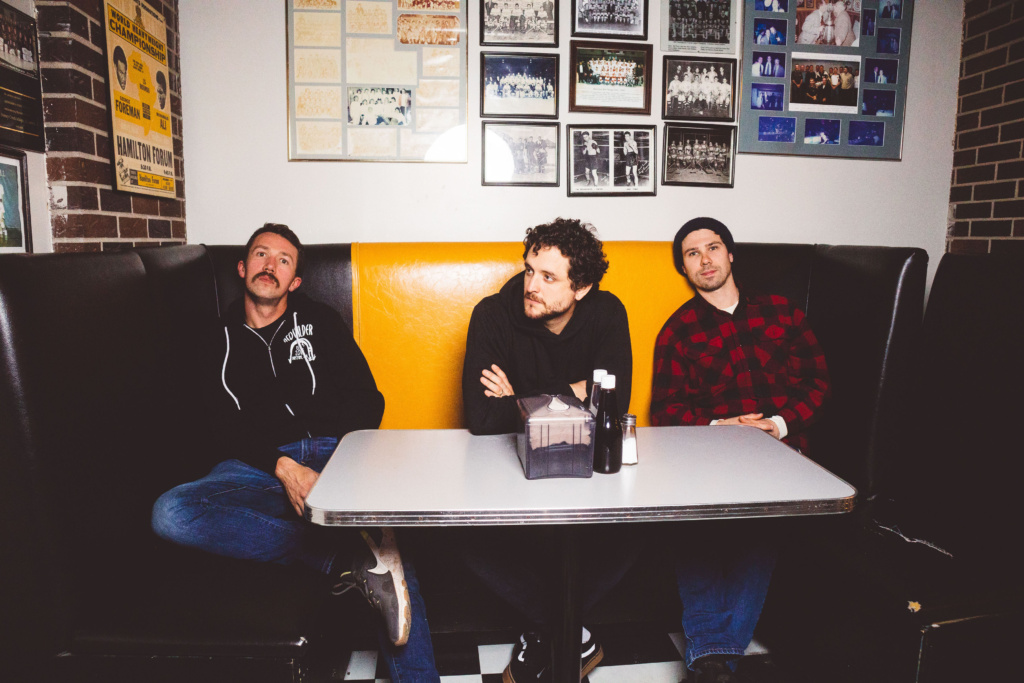 AVAILS: February 2024 (UK&Europe), May/June 2024 (Europe)
The Penske File do it for the love of the damn thing. Friendship, rock 'n' roll, creativity, movement, catharsis. They pull the highs from the lows and scream into the expanse because it is what feels right. Their live shows are celebrations: celebrations of everything loud, spontaneous and beautiful about life. But life is interstitial and it mirrors our world: it is equal parts light and dark, joy and sadness, colour and shade, party and hangover.
The Penske File realize this and dig into these dichotomies on their latest offering, "Half Glow," an album that Guitarist and Vocalist Travis Miles describes as an "exploration of love, loss and coming of age in a world that often feels like it is crumbling to bits around you." The album was recorded at Drive Studios in Toronto and is a culmination of over half a life time of musical collaboration between James Hall, Travis Miles and Alexander Standen, the childhood friends that make up the band. Just like the dualistic reality it portrays, the album's creation wasn't without its hardships: robberies, burn outs, pandemics and many things stood in the way of its completion. Sometimes though, love wins out and it shows on the anthemic introspection expelled on each of the 12 tracks on "Half Glow."No strangers to the road, The Penske File spent the better part of the decade leading into the album's release on tour, playing festival stages and D.I.Y spaces alike from Vancouver to Hamburg to Gainesville and everywhere in between. They have been hand selected to perform with many of punk rock's greatest acts, and shared bills with the likes of Bad Religion, The Menzingers, Anti- Flag and The Hold Steady, to name a few. In many ways, since their last release, "Salvation," the band has grown up; still, in many ways, they never will. One thing is for certain though, The Penske File are back with an impressive new album, new eyes, a thirst for celebration, and frankly, they have never sounded better.
FFO: The Menzingers, The Gaslight Anthem, Frank Turner, Flatliners, Spanish Love Songs
Notable supports: Bad Religion, The Menzingers, Anti- Flag and The Hold Steady
MUSIC
VIDEOS
UPCOMING SHOWS
COMING SOON!