TUSKY | Utrecht, NL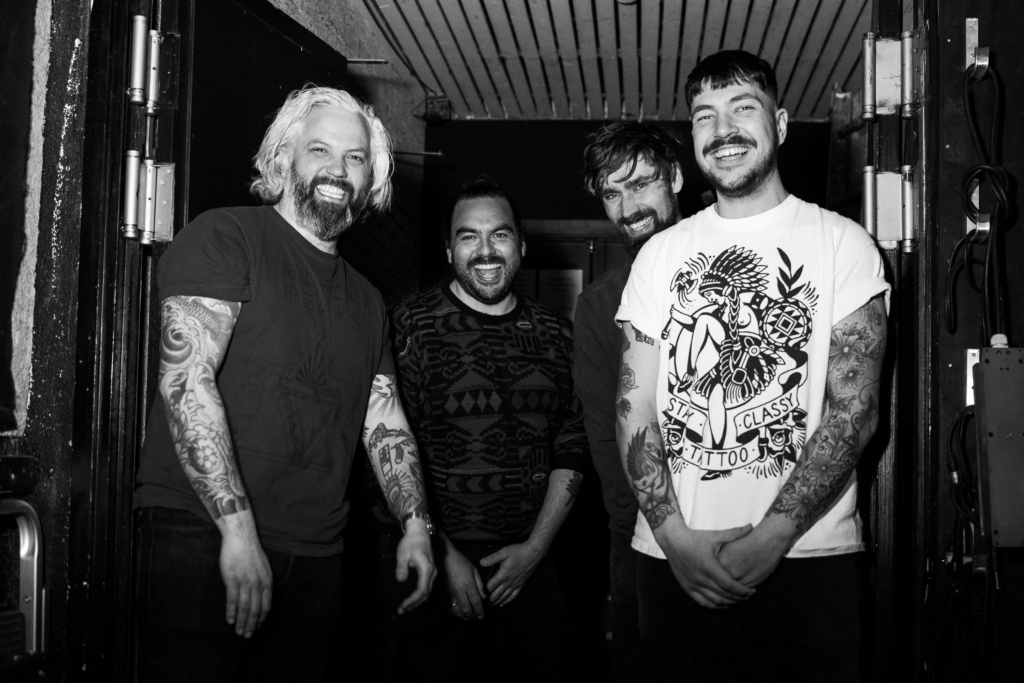 "Tusky is the sweet punch between your eyes you want so badly!"

 
The most energetic band of the LowLands is always ready to pour sweat on every stage in Europe and warmly welcome their audience with the heaviest, fattest, fastest and coolest material since their inception in 2016.

Since then, Dutch and Belgian festivals like Noorderslag, Zwarte Cross, Jera on Air, Bevrijdingsfestivals, Paaspop, Welcome to the Village, MadNes, Brackrock, Sjockrock and many Dutch, Belgian, German, Austrian, Swiss, French and Spanish clubs have had to strengthen their stages (not only Tusky's music is heavy) and have thrown two albums into the world that sound like Dave Grohl had the grossest shit day of his life and then went into the studio with Tony Hawk in corps paint. No idea what that means, but that's what it sounds like.
Tusky was born out of pure love between guitarist Alfred van Luttikhuizen, guitar-tech Sjors van Reeuwijk and drum-tech Bas Allein Richir (all three from the John Coffey team), accompanied by bassist Justin Ghijsen, who was later succeeded by John Coffey-guitarist on bass guitar Christoffer van Teijlingen. Debut album 'Rated Gnar' on V2 Records followed in 2018, which featured a hungry and eager band heavily influenced by 90's punk rock. After the departure of Alfred and Christoffer in 2020, Tusky was joined by Vladimir Stevic and Quirin Wijgers from the bands Pene Corrida and Obese and their second full-length 'What's For Dinner?' was released on Suburban Records in April 2022. Tusky is currently working on new material, the first single of which should see the light of day early 2023.


With their latest album 'What's For Dinner' I saw them play live at MadNes Festival and I will now write a quote about it: "I don't have the body shape or type that should be stage-diving, yet there I was, 95 kilos of adult human, squirming on top of the steaming crowd. Tusky is my favorite band." – Magic Tom (awesome magician of the duo Magic Tom & Yuri)
Band:
Vladimir Stevic – vocals & guitar 
Sjors van Reeuwijk – guitar 
Quirin Wijgers – bass
Bas Allein Richir – drums
MUSIC
VIDEOS
https://www.youtu.be/mVT10EwHjLk
UPCOMING SHOWS
Date
City
Venue
Country
01/07/23
Aschaffenburg
Heavy Grounds Open Air
DE

Time:

07:00.

Age restrictions:

All Ages.