AUSTIN LUCAS | Bloomington – IN, USA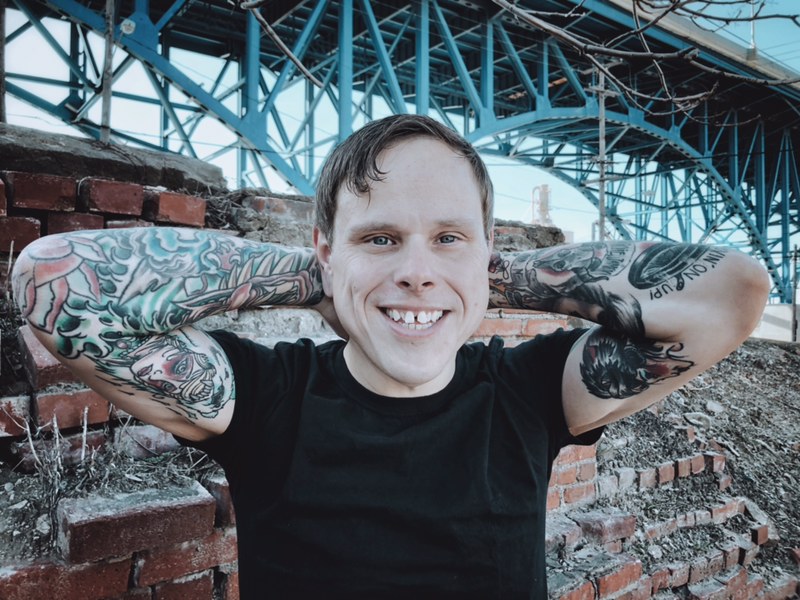 "With a voice that falls between God-given and refined by years of training, it bleeds tradition and adds gravitas to his words (Popmatters)" , AUSTIN LUCAS waxes in the prime of a long and prolific career. On the heels of his last critically-acclaimed record Immortal Americans, he is reinventing himself as an artist while remaining true to the hard-working road warrior reputation he has built for himself over the last decade.
Hailing from Bloomington, Indiana. Austin could harmonize before he could read, spending six years singing with the Indiana University Children's Choir. The young musician discovered punk rock and spent much of his youth as bassist, guitarist and vocalist for bands in that genre. In 2003 Lucas moved to the Czech Republic. He returned to the states in 2008, having long since re-thought his musical direction. Lucas moved toward the Americana-based music and songwriting of his childhood, developing his now signature lyrical and melodic calling cards, and unveiling a country-tinged vocal style.
Austin has released a catalogue of solo albums starting with The Common Cold in 2006. Subsequently came Putting the Hammer Down in 2007, Bristle Ridge (with Chuck Ragan) in 2008, At War with Freak Folk , also in 2008, and Somebody Loves You in 2009. After signing with New West Records, Stay Reckless came out in 2013, followed by his independently released Between the Moon and the Midwest in 2017 and Immortal Americans in 2018. Austin has toured extensively with Willie Nelson, Langhorne Slim, Dawes, Chuck Ragan, Jamey Johnson, Joe Pug, William Elliot Whitmore, Scott H. Biram and Cory Branan.
Immortal Americans is Austin Lucas' homecoming album, created during a whirlwind period of tumult and regrowth. With its gothic heartland sound and autobiographical lyrics, it's also Lucas at his most honest, rooted in a string of largely unamplified anthems that don't rely on electricity to pack a punch.
"I was watching the changes in Bloomington and reflecting upon the changes in my own life," he sums up. "Not all of this is happy stuff, but there's hope. There's light in the darkness. I really do believe in second and third chances, because I know how many chances I've received. You have to keep fighting, because that's what makes life worth living."
UPCOMING SHOWS
[gigpress_shows scope=upcoming artist=4 limit=5]